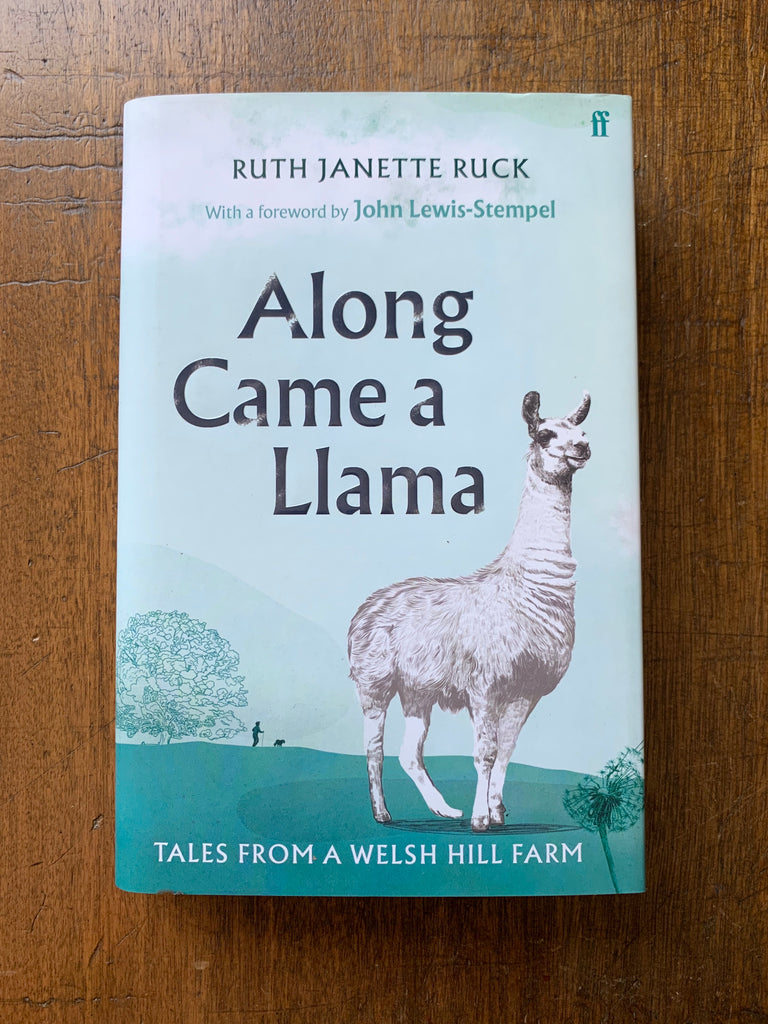 Along Came a Llama by Ruth Janette Ruck
Things llamas like:
Snaffling cherry brandy, Easter eggs, and the Radio Times.
Curling up in 'tea-cosy' position by the fire.
Orbiting, helicoptering, and oompahing.
Locking victims in the lavatory.

Things llamas dislike:
Being adopted mother to an orphaned lamb.
Invitations to star on Blue Peter.
Snowdonia's rainfall.
The dark.

Ruth Ruck's family live on a Welsh mountain farm, no strangers to cow pats on the carpet and nesting hens in the larder. When dark days strike, they embark on a farming experiment to cheer them all up - but raising a baby llama proves more of an adventure than expected.
This rediscovered gem tells the charming tale of how a baby llama transformed a Welsh farming family forever, reissued with a new foreword by John Lewis-Stempel, Along Came a Llama is a delightful 1970s farming classic: a charming, witty portrait of country life that will warm the hearts of animal lovers everywhere.

Originally published in 1978 as the third part of a trilogy, Along Came a Llama can be read as standalone book. Sadly the first two books are now out of print but you may find them at your local library.
Hardcover
206 pages
---
Share this Product
---
More from this collection