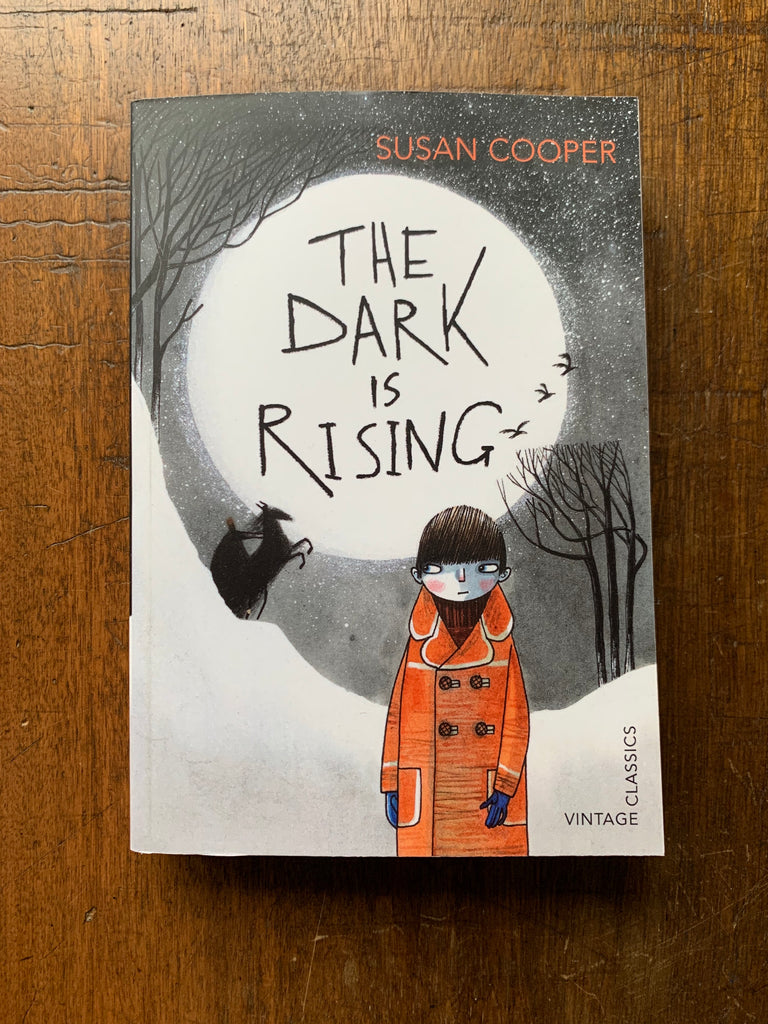 The Dark is Rising by Susan Cooper
It's Christmas-time in the Stanton family house: presents, carol singing, good cheer. But for eleven-year-old Will Stanton, something sinister has begun, inching round his subconscious, shouting silent warnings he can't decipher. Then on Midwinter Day, Will wakes up to a different world: silent, covered in snow and ancient forest, a world of another time. A world where evil lurks.

Because Will is not the ordinary boy he always thought he was. He is the last of the Old Ones and the power to vanquish the evil magic of the Dark lies within him.
A gripping and fantastic read for dark Midwinter nights and a book I read over and over as a child.
This edition includes exclusive material: In the Backstory you can read an interview with the author and discover the ancient beliefs that inspired the story.
We also stock copies of Cooper's wonderful illustrated children's book, The Shortest Day celebrating the winter solstice.
Paperback
400 pages
13 x 2.4 x 19 cm

---
Share this Product
---
More from this collection