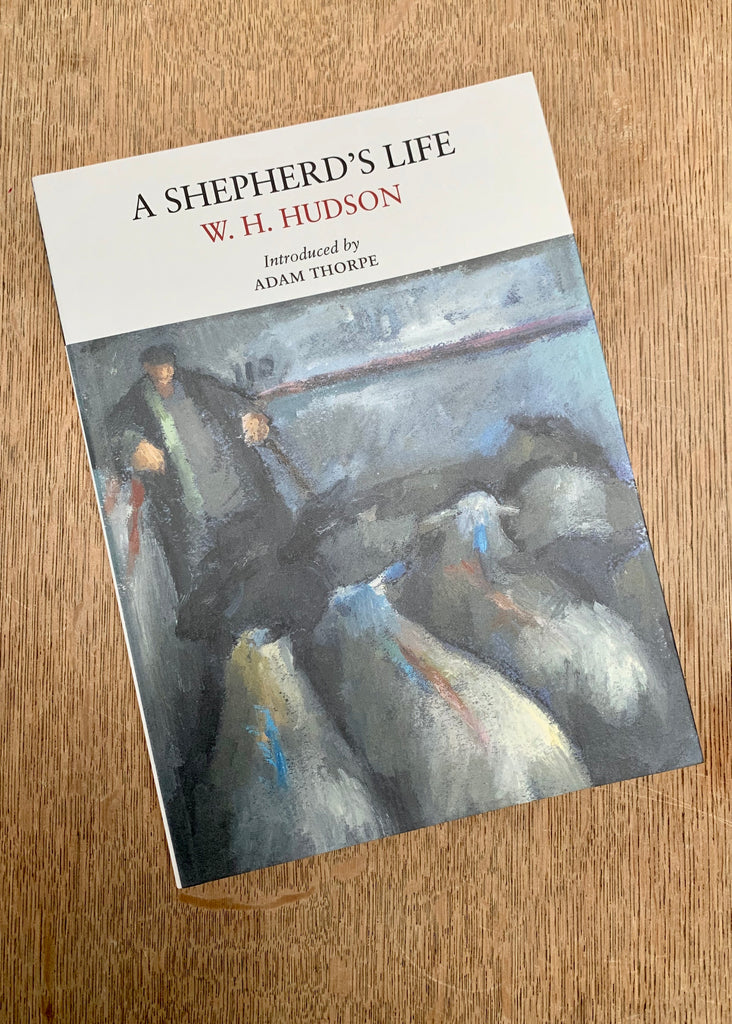 A Shepherd's Life by W.H. Hudson
A Shepherd's Life by W.H. Hudson, originally published in 1910 and thoughtfully reprinted by Little Toller with an introduction by Adam Thorpe and engravings by Howard Phipps.
From the back cover:
On the surface, A Shepherd's Life is the story of one man, Caleb Bawcombe, a shepherd whose flocks graze the Wiltshire, Hampshire and Dorset borders. But through him we meet men and women of humble birth  – poachers, gypsies, farmers and labourers – striving to survive on the land. As we read, the cumulative affect of their stories becomes much more than a record of rural life. It reads like a lost hymn, sung by people whose lives were disregarded and whose histories are now forgotten.
W.H. Hudson's masterful book, merging fiction, reminiscence, memoir and oral history, was recognised as a classic when it was first published in 1910. It remains so today. Our new edition includes the superb illustrations of Howard Phipps.
Aside from his work as an author, William Henry Hudson was a pioneering conservationist and a founding member of the Royal Society for the Protection of Birds. Born in 1841 to Anglo-American settlers in Argentina, he moved to London in 1869 dividing his time between the capital and his second residence in Penzance, Corwall before his death in 1922 at the age of 81.
This is the book that inspired James Rebanks' (the Herdwick Shepherd) to write his autobiography, The Shepherd's Life.
---
Share this Product
---
More from this collection