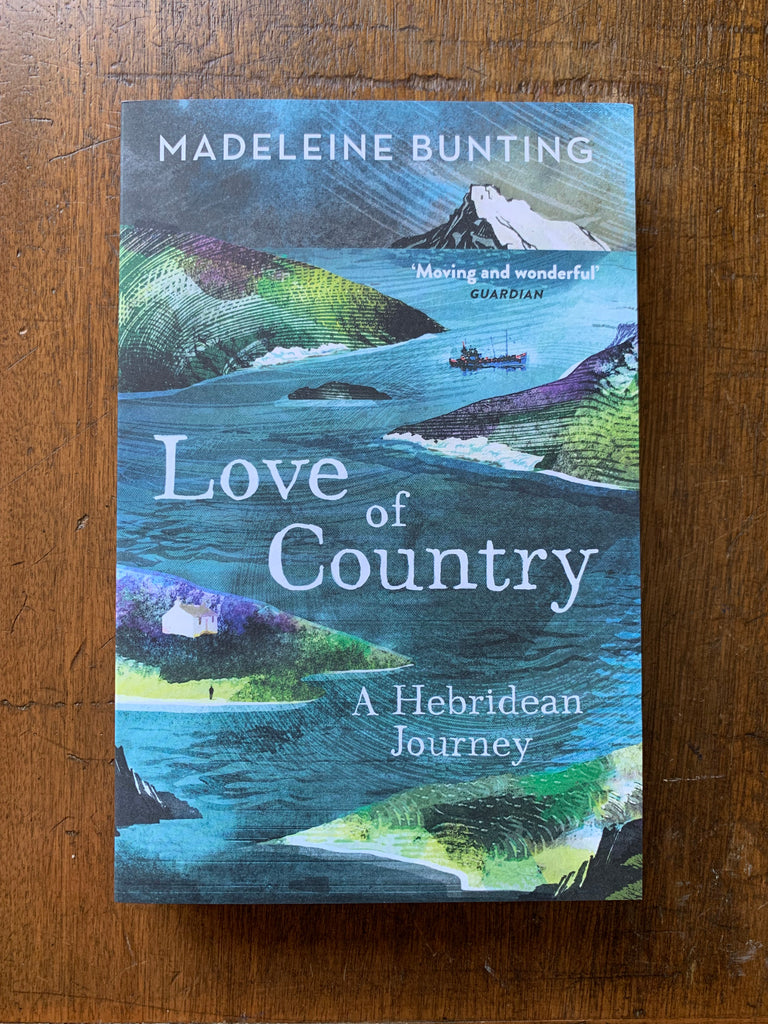 Love of Country: A Hebridean Journey by Madeleine Bunting
The Hebrides hold a remarkable place in the imaginations of Scotland and England. On the outer edge of the British Isles and facing the Atlantic Ocean, these iconic islands form part of Europe's boundary. Because of their unique position, they have been at the centre of a network of ancient shipping routes which has led to a history of cultures colliding and merging. Home to a long and rich Gaelic tradition, they have attracted saints and sinners, and artists and writers, inspiring awe and dread as well as deep attachment.

Over six years, Madeleine Bunting travelled to the Hebrides, exploring their landscapes, histories and magnetic pull. With great sensitivity and perceptiveness, she delves into the meanings of home and belonging, which in these islands have been fraught with tragedy as well as tenacious resistance. She finds that their history of dispossession and migration played a part in the British imperial past. And perhaps more significant still is the extent of the islands' influence on ideas of Britishness. Love of Country shows how the islands' history is a backdrop for contemporary debates about the relationship between our nations, how Britain was created, and what Britain has meant - for good and for ill.
This is more than 'just' a travelogue, it is a journey of land and person.
Paperback
368 pages
---
Share this Product
---
More from this collection