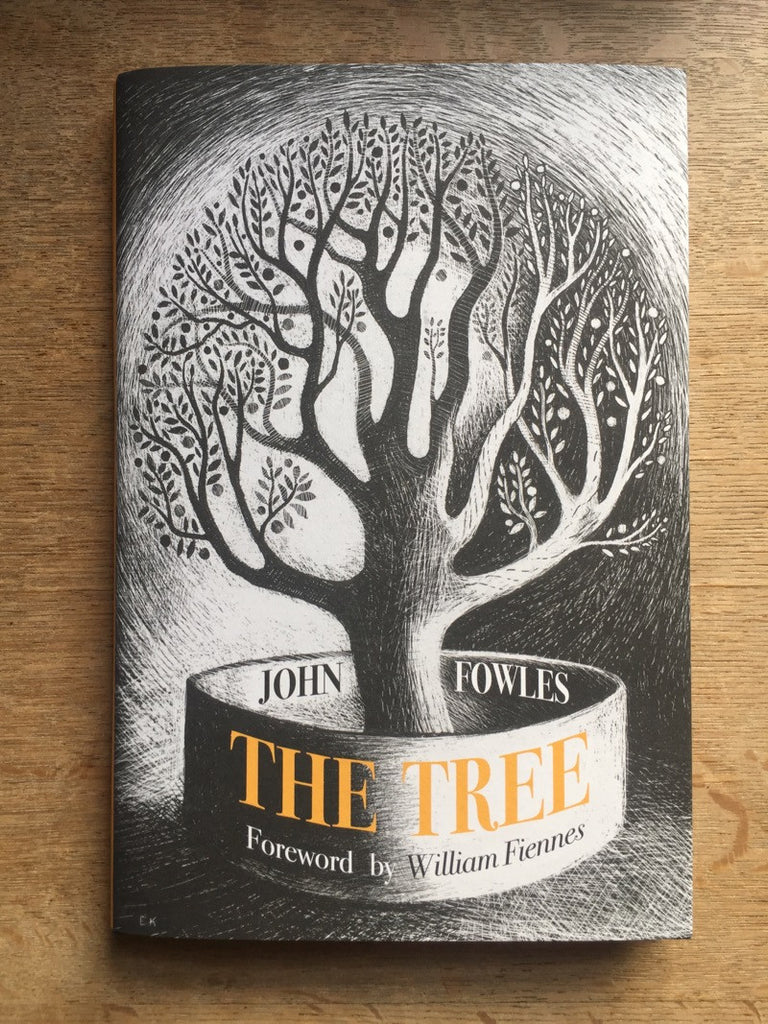 The Tree by John Fowles
"The first trees I knew well were the apples and pears in the garden of my childhood home. This may sound rural and bucolic, but it was not, for the house was a semi-detached in a 1920s suburb at the mouth of the Thames, some forty miles from London." John Fowles
The writing life of John Fowles was dominated by trees. From the orchards of his childhood in suburban Essex to the woodlands of wartime-Devon, trees filled his imagination and enriched his many best selling and acclaimed novels which included The Collector, The French Lieutenant's Woman and The Magus to name a few. Told through his lifelong relationship with trees, blending autobiography, literary criticism, philosophy and nature writing, John Fowles' The Tree is a masterly, powerful work that laid the literary foundations for nature-as-memoir, a genre that has seen recent flourishings in Roger Deakin's Wildwood, Richard Mabey's Nature Cure, Robert Macfarlane's The Old Ways and Helen Macdonald's H is for Hawk.
Nearly forty years after its first publication, Little Toller have re-published it as a special edition hardback with a new foreword by William Fiennes and specially commissioned wood engravings, by one of my favourite artists and illustrators, Ed Kluz.
As lyrical and precise as his novels, The Tree is a provocative meditation on why human creativity and nature are entwined, and a compelling rejection of the idea that the natural world should be tamed and possessed for human purpose.
---
Share this Product
---
More from this collection